"A library outranks any other one thing a community can do to benefit its people. It is a never failing spring in the desert."
Meet the Daleville Community Library's Staff and Board of Directors
The mission of the Daleville Community Library is to provide information, education, research, cultural, and recreational opportunities to the people of Daleville and surrounding communities. Our library provides the public with access to those materials that promote the free communication of ideas and serves as a bridge between our community and its many available resources.
We invite our patrons to take a moment and get to know our dedicated Board of Directors and library staff who are available to answer any questions or address any concerns you may have:
Daleville Community Library Staff
Daleville Community Library Board of Directors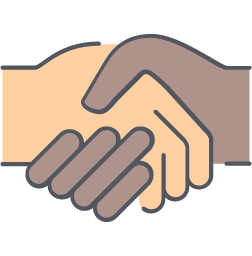 Our Board of Directors is comprised of volunteers and nominated/recruited individuals who are intent upon improving our library offerings by coming up with new fundraising ideas. We meet about eight times per year. If you're interested in becoming a member of our Board of Directors, please contact us for more details!
Feel free to contact us for more information regarding our annual membership fees and/or our many available library services. We look forward to serving you! Please email us at dalevillelibrary@comcast.net.